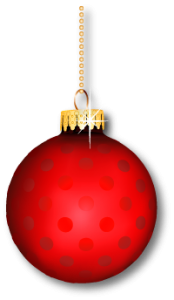 Dear Family Members,
Greetings! The holiday season is upon us and for those who have lost a loved one, it is not an easy time of year. For those grieving, what used to be a joyous, festive and happy time is now extremely straining and it is very difficult to get into the "mood" of Christmas.
At Stevenson & Sons Funeral Home, we are very aware of the pain and sadness the holiday season can bring to those who have lost a loved one. The void is great. We invite you to our Christmas Tree of Remembrance Service. This service is designed for grievers to remember their loved ones in a special way. We ask that you bring an ornament with your loved ones name and dates to place on our tree. In the past we have had many creative ornaments; homemade, boughten, and some have been in the families for years. After the service, those who would like to take their ornament home may do so or they may be left until after Christmas. Any ornaments not picked up after Christmas will be stored with the other ornaments and placed on the tree next year.
This has become a special night for us and we hope that you will be able to attend. If you have a conflict and are not able to attend, please feel free to bring an ornament in and we will place it on the tree with all the special people we are remembering.
We hope to see you and your family at one of our services in Miles City, Forsyth and Lame Deer. We will have a special message with Christmas music and refreshments following the services.
Miles City: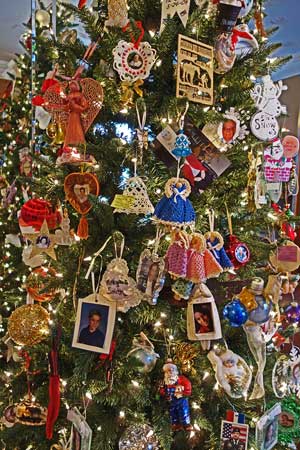 Tree of Remembrance & Light Up a Life Ceremony
Tuesday, December 3, 2019 • 6:00 p.m. at the Parlor (across from the funeral home) • 1806 Main St. • Miles City, MT
Stevenson and Sons Funeral Home has paired up with Holy Rosary's Hospice program to remember together. This event is a free event. Light refreshments will follow.
A slide show, ornaments, and luminaries will be used to remember those who we have lost.
Forsyth:
Remembrance Service will be at 6PM December 5th at the funeral home.
Lame Deer:
Native Tree of Remembrance service will be at 6PM December 4th at the Blessed Sacrament Catholic Church.
Sincerely,
The Family & Staff at Stevenson & Sons Funeral Homes